The cowling is now at about 80% complete. My Dad and I worked diligently on the Skybolt installation. Once you get how they work (and Chris Moon helps you) it makes a lot of sense. They probably do not save you tons of time on the installation, but are a nice addition to the airplane.
I have a couple more Skybolts to install and I have to add additional rivets on the sides to strengthen the connection between the top and bottom cowling. I also need to finish the hinges on the bottom cowling on the firewall.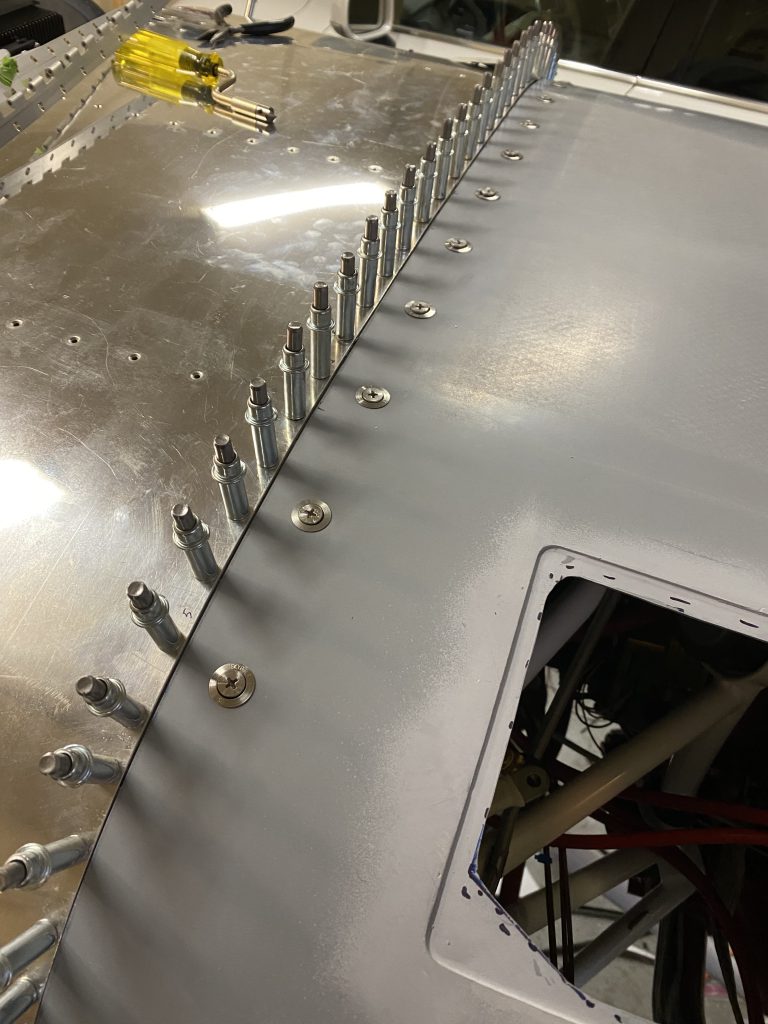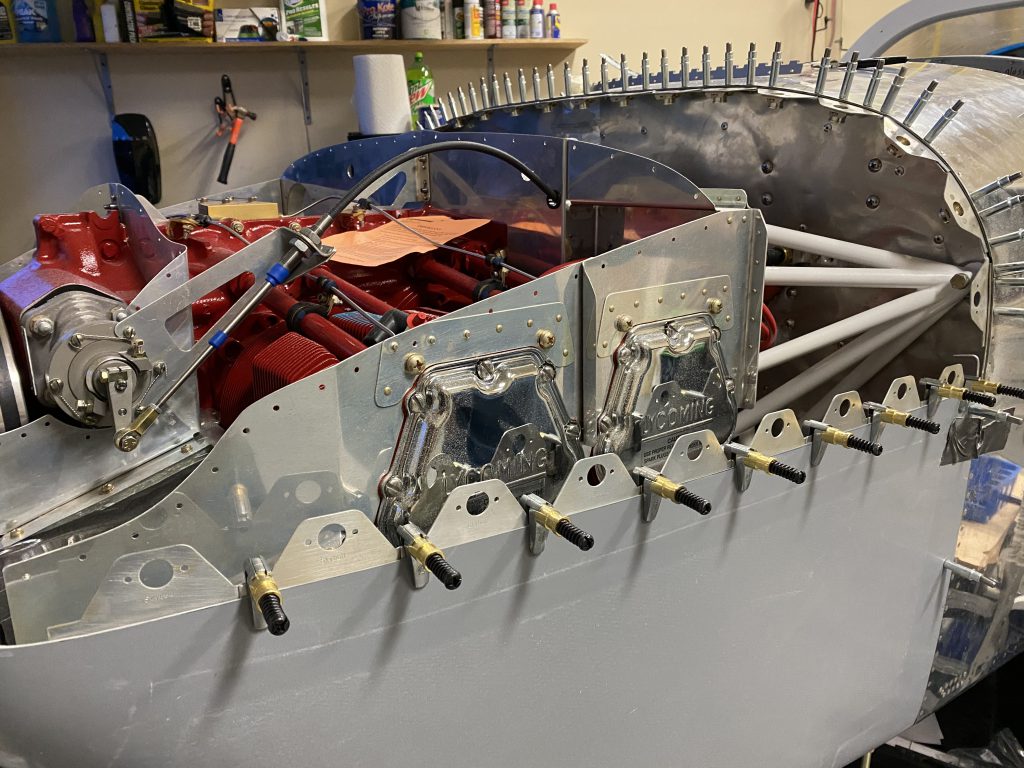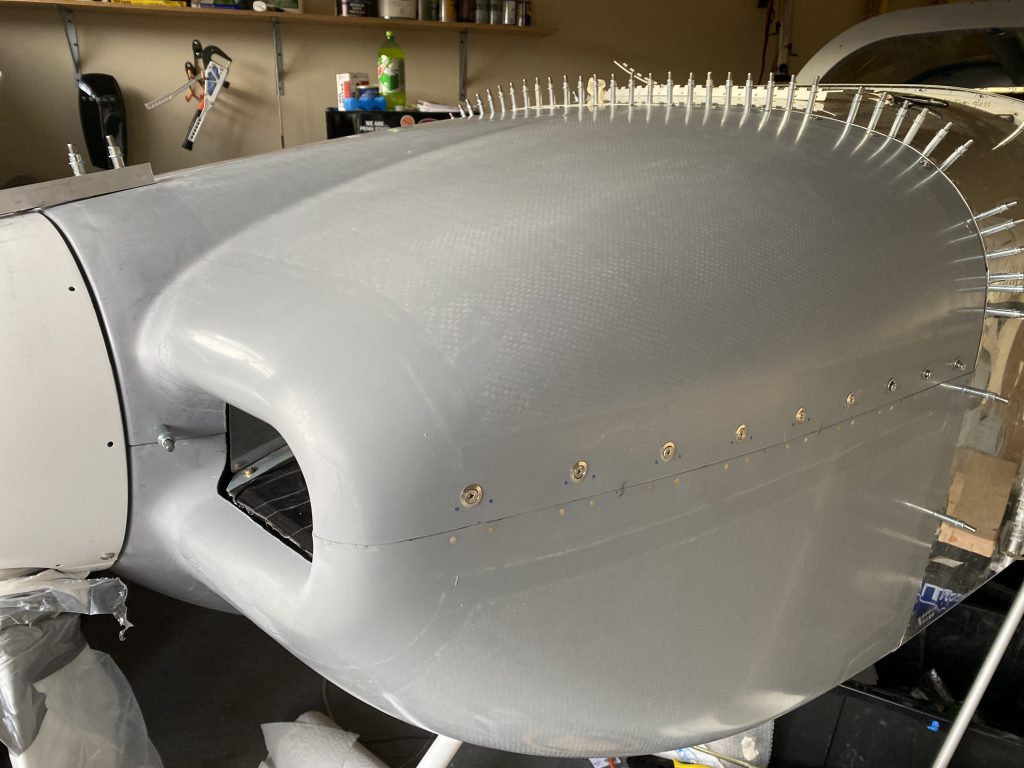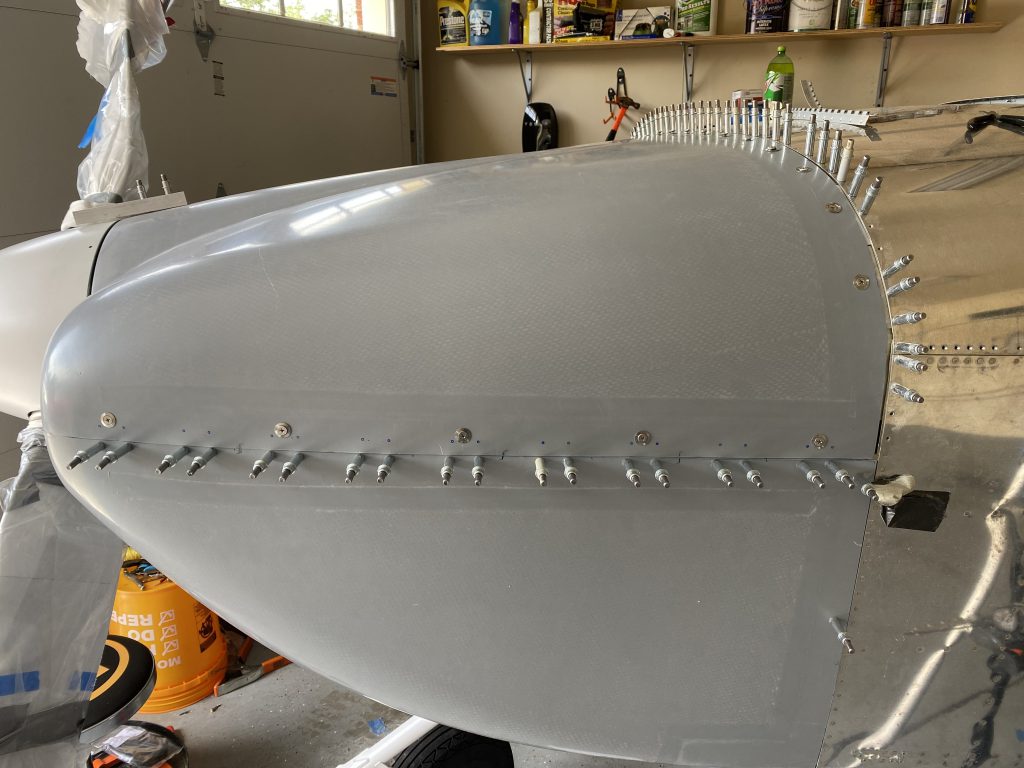 Meanwhile Jonathan McCormick at PlaneSchemer provided several designs for my consideration. The plan is to bring the airplane to his facility in northern Alabama in February for painting. Here are his designs. Marianne and I have already picked one, but I am interested in any input from others who may be reading this.