We have been working on the baffles for a few days now. There are a lot of connection points for the baffles. Some are easy to install and some are a real bear. On each "corner" of the engine there is a floating connector that a bolt threads into. They are in a difficult spot to get to and you have to get them lined up properly to get the bolt in. A bit of grease helps to keep them in place while you tighten the bolt.
The next un-fun step is to fabricate the rods that connect the bottom of the baffles together. I needed to borrow a 6-32 die to thread the rods – which is actually hard work.
The good news is that the baffles are 98% done (one bolt is giving me a hard time).
We also began working on the snorkel. As several people have pointed out you will likely spend 20 hours thinking about a task that takes 3 hours. We have it mostly cut to the correct size now. I need to glass up the corners of the snorkel where it goes into the filter holder. Then I need to cut the hole for the alternate air source.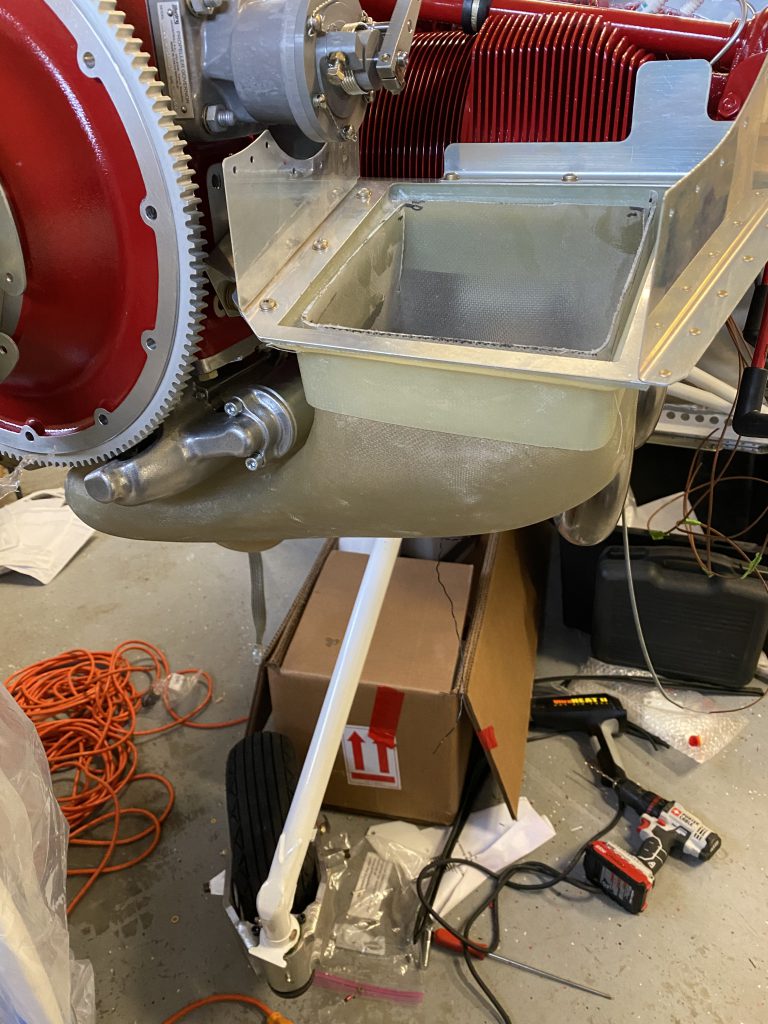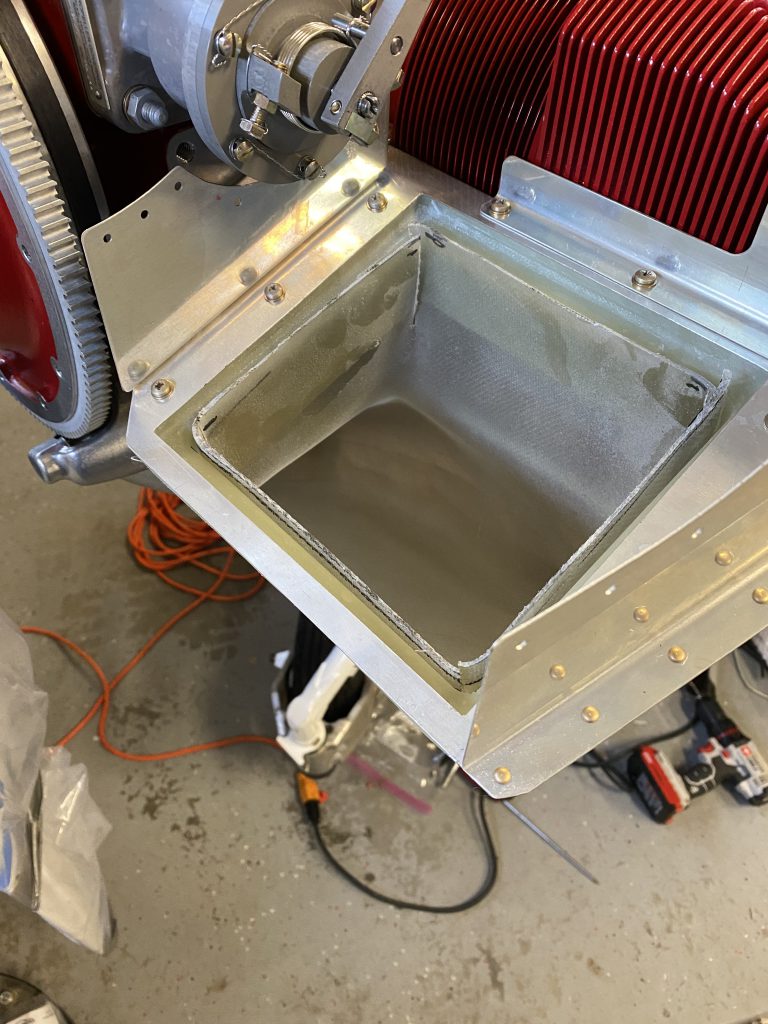 I may modify the fuel servo end of the snorkel to make the hole size more closely match the FM 150 inlet. I know people that have done this and others that have left it as is.
Meanwhile, we have some final electrical connections to make, and will need to start on the exhaust soon.